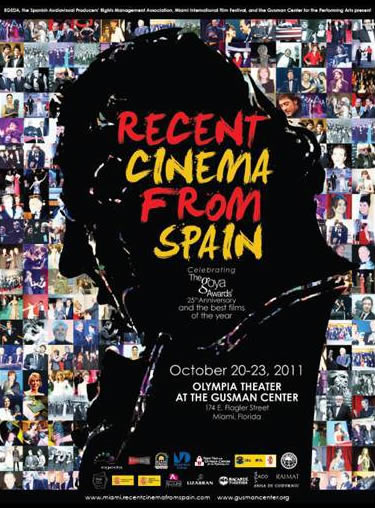 The Goya Awards acknowledge quality in Spanish cinema by awarding the best professionals in each technical and creative category of the seventh art. When compared to its American counterpart, the Oscar, the Goya bust weights almost a kilogram less and is cast in bronze. Created and organised since 1987 by the Spanish Academy of Cinematographic Arts and Sciences, the ceremony has unquestionably become the greatest cinema festival par excellence of Spain.
Why a bust of the brilliant painter? The pictorial conception of art that Goya had and the fact that several of his works depicted a nearly sequential treatment made him the final choice to commemorate the greatest stars of Spanish cinema year after year. An infinity of famous names have several of the statuettes adorning their shelves: from Pedro Almodóvar to Penélope Cruz, as well as Javier Bardem, Alejandro Amenábar, Javier Aguirresarobe and Alberto Iglesias.
At present, the awards categories are Best Film, Best Director, Best New Director, Best Production Director, Best Photography, Best Original Screenplay, Best Adapted Screenplay, Best Art Director, Best Leading Actress, Best Leading Actor, Best Supporting Actress, Best Supporting Actor, Best New Actress, Best New Actor, Best Editing, Best Original Score, Best Costume Design, Best Sound, Best Makeup and Hairstyles, Best Special Effects, Best Animated Film, Best Documentary, Best Fictional Short Film, Best Animated Short Film, Best Foreign Film in the Spanish Language and Best European Film. The Honorary Goya Award is also presented at the same ceremony, paying tribute to the work of a filmmaker in any category and recognising a lifetime of devotion to cinema.
THE GOYA AWARDS AS A REFLECTION OF SPAIN: THE PAST, PRESENT AND FUTURE OF SPANISH CINEMA AND ITS REALITY.